Blog backlinks that will skyrocket your DA
Have you recently started a new blog and want to know about building your backlinks? With a bit of effort, it can be a great way to increase your site's domain authority and propel your site higher in search engine listings.
It all sounds highly technical and ominous to the new blogger, doesn't it? Backlink building! But the truth is that it's really not that mysterious and there are several ways to do it.
What are blog backlinks?
Backlinks are simply links on other people's sites that send traffic to your own. Let's say I was writing an article about travel and I mention that Hotels.com has some great deals. That is a backlink to Hotels.com's website.
These links can drive traffic from one site to another and you can use tools like Google Analytics to monitor how effective your blog backlinks are, and see which ones are working, and which are not.
What is anchor text?
Anchor text is simply a word or a phrase that contains a hyperlink, but the actual link text is not visible. Using our travel article example again this can appear like this.
Instead of saying
'www.hotels.com has great deals',
I might write the sentence as
'Find great hotel deals here'.
In this case, the word 'here' is the anchor text and when clicked will take the reader to www.hotels.com.
What are no follow and do follow blog backlinks?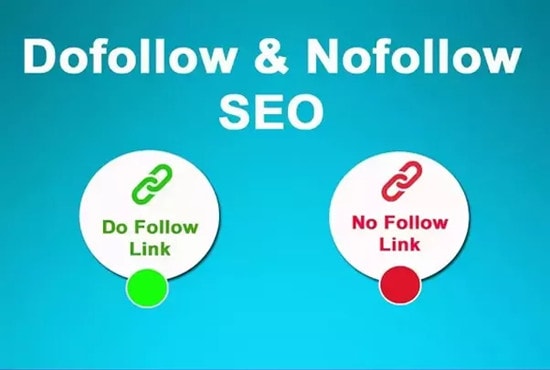 Backlinks for your blog fall into 2 categories, No Follow and Do Follow links, which accurately describe how each type of link works.
No Follow links stop search engine bots passing through 'link-juice' that will impact search engine rankings. The purpose of no-follow links was to reduce spam.
The links are active and humans can click on them and go to the page. But due to a 'rel=no follow' HTML tag, search engines don't view them the same way.
A no-follow link would look like this example.
<a href="http://www.google.com/" rel="nofollow">Google</a>
Do-Follow links are the ones that are actively crawled by web bots and pass on 'link-juice' and page authority. These are the links that you are looking for wherever possible.
Does the quality of blog backlinks make a difference?
Google's recent update has placed high emphasis on providing quality content for its users, so a bunch of low quality, irrelevant backlinks isn't going to help you increase your search rankings.
Forget the 'more is better' approach to content if you want links. Go with quality instead.

Brian Sutter, Forbes.com
Focus on obtaining some good quality links from established sites with good DA. 1 good quality Do-Follow link is worth more than 5 low quality or pointless links.
Should I buy backlinks for my blog?
You can, but it's risky. There are loads of companies online that promise to get you links and a ton of traffic. The reality is that if that traffic is coming from China or India then its probably not worth much and isn't really from people looking for the information that you are providing.
It's hard to know what you are actually getting and these kinds of links can actually damage you more than help you so buyer beware!
What is outreach for blog backlinks?
This is exactly as it sounds. Performing backlink outreach for your blog is the process of connecting with people or other bloggers that may find your content interesting or relevant, and asking them to link to it.
This can be time-consuming and laborious but when it works it can get some amazing results. There is a need for quality content and information, so you can use your content to fill that need.
Is it easy to build blog backlinks?
Backlink building can be performed in a number of ways, some are easier than others and some can provide top results if done correctly. There is no one size fits all and some bloggers find that they prefer one method over another.
Digital marketing means you need links, links and more links.

Luisito Batongbakal, MonitorBacklinks.com
If you can master a few different ways to build your blog backlinks you can build your DA relatively quickly and feature higher in Google search listings.
Ways to build your blog backlinks
Now you know what the different types of links are and how they work, you can focus on building some backlinks for your blog. There is a number of ways to do this that vary in difficulty. To get started pick one or 2 of the easier ones on this list and make it your goal to get some quality blog backlinks.
Guest Blogging
A tried and tested method of getting blog backlinks is guest blogging or guest posting. Simply put, a website may be looking for content on a specific topic. if you can provide an article that fits the bill the site will post it and include a link back to your site. Voila! 1 backlink earned.
If you are guest blogging for high authority sites this can be a real winner in earning you some real traffic and improving your DA. All it costs you is a bit of time to create the content.
Blog Commenting
This is an easy win for new bloggers. Find sites in your niches, check their domain authority and leave a comment with a link back to your blog. Most comment boxes ask for your email and website address anyway so it's easy to do.
This will get you more no-follow links than do-follow links and recent articles have claimed that blog commenting has no effect on domain authority.
However, when put to the test the reality is that it does have an impact on your DA. I tried an experiment using a site of my own where I had done zero blog commenting, none. I left comments on a bunch of similar blogs and within a couple of weeks the DA went up almost 5 points.
Focusing on quality [backlinks] over quantity is what can help to protect your site as Google updates

Adam Riemer, Search Engine Journal
Use internal links
You can get so focused on building blog backlinks that it is easy to forget about your own internal linking. Make sure that you are building internal links and linking your articles to each other.
This makes a pathway through your site that helps search engines crawl and index your content more effectively.
Watch your competitors
They say imitation is the most honest form of flattery. So take a minute to check out what similar websites in your niche are up to. It can save a lot of time and effort to observe what other sites are doing and mimic their techniques.
Check out what they are doing on their website, or on their social media accounts to win backlinks. Subscribe to their site and follow their Twitter or Instagram accounts.
You can even set up a Google alert for when they post new content using site:yourcompetitor.com. Then see what they are doing in terms of content marketing.
Blogger Outreach
We mentioned this method earlier in the article. The process of reaching out to fellow bloggers and influencers in your niche can be a valuable blog backlink building method.
Contact writers and journalists
This is similar to blogger outreach and is the process of contacting professional writers and journalists to provide them with content. A popular tool for obtaining blog backlinks this way is HARO.
Help a Reporter Out sends an email request twice a day asking for content on a number of topics. If your article is selected it can be a great way of getting a quality backlink from a top authority site like Huffington Post and a number of other publications.
Broken link building method
This method of link building can be used effectively for your blog and was popularized by Brian Dean of Backlinko. In essence, the idea is to search the internet for content similar to yours, locate a place where a link is broken, and then suggest your blog content as a viable alternative to replace the broken link.
The details and full method are on the Backlinko website HERE. This method of broken backlink building is sometimes known as dead link building.
Do interviews
There are many blogs that offer a featured section on their site that promotes other bloggers. Why? Because then that featured blogger links to that content to promote it to their own audience and it creates a backlink.
Usually, the website that features you will include a short bio and a link to your own site so this is a mutually beneficial method of earning blog backlinks.
You would be surprised how many sites are looking for new and original people to interview. Once you are established you may get interview requests landing in your mailbox. Until then you can search for similar sites and social media accounts for available interviews.
Make a donation
Money talks don't it!? Well did you know that if you are feeling generous you can make a donation and earn a backlink? You have probably seen similar features on charitable sites and blogs.
Usually, the charity will add a 'we would like to thank the following people for their donations' section and include your name and the website address of your blog, getting you more backlinks.
Blog Backlinks summary
Building backlinks for your blog is more of a marathon than a sprint but with regular attention to your link building strategy, you can see real results in terms of both traffic and domain authority.